Tech in mining #12
Hey all!
This week we are sharing quick updates on mining companies putting out challenges to seek innovation, a dust control solution for underground mines, and how mines will have to change internal processes to comply with the global standards on tailing management!
🗞Interesting updates
Chilean miner Antofagasta recently put out a challenge, open to companies worldwide, to develop an autonomous means to replace the 80kg drill bits used in its drills underground. Answering this call is Universal Field Robotics, an Australian robotics company among others. This model where a larger mining company puts out a challenge to seek innovation is relatively new - speeding innovation and providing access to pilots for newer tech companies! Unearthed community has consistently put out challenges with mines to drive innovation in various areas using data, and we hope to see more mining companies opt-in a similar fashion. Automation in mining so far has been mainly limited to hauling, so it is exciting to see mines like Antofagasta looking to experiment with new approaches to create a new generation of specialized automated processes asides from hauling. More here

Midwest Industrial Supply developed an underground dust control solution which it claims can eliminate 95% of dust while reducing water usage by up to 95%! The product uses a proprietary chemical formula that binds fines together, creating a pavement-like strength when applied to underground roads and ribs. This will certainly lead to a safer working environment and huge cost savings. The press release didn't mention any mines where they are currently trialing this. More here

Recently, a global industry standard on tailings management was released by the UN Environment Program, Principles for Responsible Investment (PRI), and the International Council on Metals and Mining (ICMM). It has a goal of zero harm to people and the environment. Mining.com posted an interview with the head of sustainability at IsoMetrix, a company that develops software for risk management, where they talk about how mines will have to change its internal procedures to comply with the new standards. More here
🙌Share it with a friend!
Please forward it to a friend/ colleague who you think would be interested in subscribing 😃
📷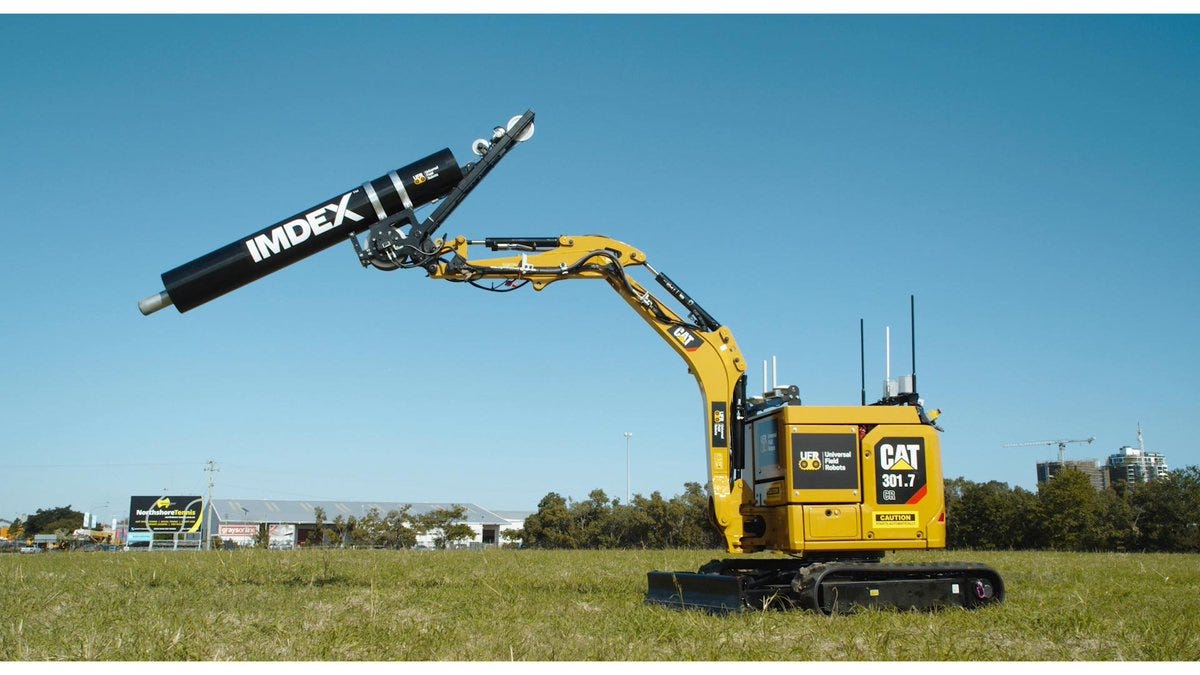 Universal Field Robot's E20C - a 2-ton robotic platform that can be equipped with attachments to perform a variety of tasks.