Tech in mining #4
Hello everyone, hope you're all doing well!
🗞Interesting updates
📊Chart:
S&P recently published a report that mining exploration is expected to drop by 29% this year. More here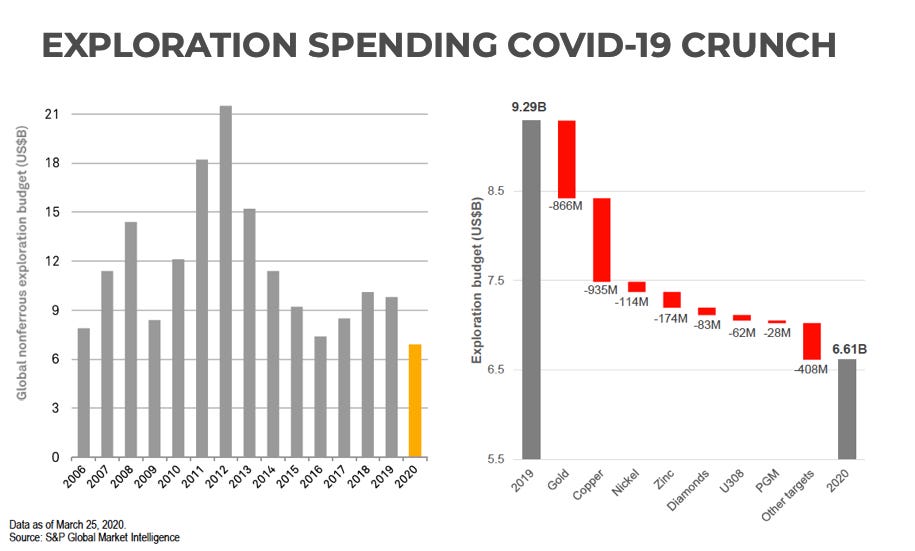 🙌Shout-outs:
Wanted to highlight our friends at Mining2Me, a non-profit that aims to transform the public's perception of mining through animated infographic videos. They want to raise awareness and educate the general public on the importance of mining, the technological and safety advancements, and the environmental stewardship efforts of the mining industry. Check out their video library consisting of videos such as how mines are using technology to cut costs and do things previously impossible to accomplish.
That's it for this week. Please forward it to a friend/ colleague who you think would be interested in subscribing 😃